Steering Committee
COSBID is governed by a steering committee comprised of neuroscientists, neurologists, and neurosurgeons with representation from three countries. To submit an item or query to a member of the steering committee: contact@cosbid.org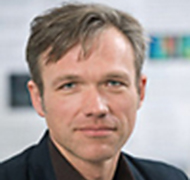 Jens P. Dreier, MD, PhD
Jens Dreier is professor at the Center for Stroke Research Berlin where he leads the research group Translation in Stroke Research (TSR). We investigate whether observations in the lab may have relevance for the clinic or whether diagnostic applications can be translated from bench to bedside. For this purpose, we are concerned with both experimental work in animals and human and rodent brain slices, and with translational clinical studies. Our focus is on delayed cerebral ischemia after aneurismal subarachnoid hemorrhage (aSAH) because it represents a model disease for hypoxic-ischemic injury. Our translational clinical studies were launched and are now embedded in the COSBID collaboration.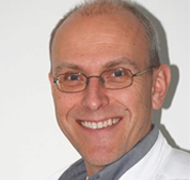 Martin Fabricius, MD, DMSc
Martin Fabricius is a consultant at the department of Clinical Neurophysiology at Rigshospitalet, Copenhagen, Denmark, where he leads the Neuromonitoring and Electroencephalographic unit. He received his scientific education in the 1990's in the lab of Prof. Martin Lauritzen in Copenhagen, studying the metabolic and vascular impact of cortical spreading depolarizations and applying laser-Doppler techniques in the rat brain. Returning to clinical neurophysiology, he did the first analyses of electrocorticography recordings that demonstrated spreading depolarizations in the human brain; a study initiated by Prof. Anthony Strong and published in 2002. He subsequently undertook the organization of the first gathering of COSBID at Glostrup Hospital, Denmark in 2003. His current research group CONICA (Copenhagen Neurointensive Care Study Group) is a multidisciplinary clinical research initiative aimed at applying multimodal neuromonitoring to investigate various types of acute brain disorder in the neurocritical patient. The main purpose is to investigate mechanisms of secondary brain injury as a basis for future intervention studies. The actual focus is the investigation of the role of spreading depolarizations in patients with spontaneous intracerebral haematomas in collaboration with Dr. Raimund Helbok, Innsbruck Medical University.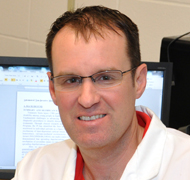 Jed Hartings, PhD
Dr. Hartings is a neuroscientist who trained in sensory neurophysiology at the University of Pittsburgh and then developed an interest in brain trauma and stroke while serving as a U.S. Army officer at the Walter Reed Army Institute of Research in Silver Spring, MD. There he studied seizures and speading depolarizations by continuous EEG monitoring in an animal model of ischemic stroke. Subsequently he launched the first clinical studies of depolarizations in the United States in collaboration with Drs. Ross Bullock (Medical College of Virginia) and David Okonkwo (University of Pittsburgh). He is now an Associate Professor in the Department of Neurosurgery, University of Cincinnati, where he has coordinated multi-center studies of depolarizations in patients with severe traumatic brain injury. Current efforts are focused on laboratory studies of brain trauma and stroke as well as development of depolarization monitoring as a bedside tool for neurocritical care.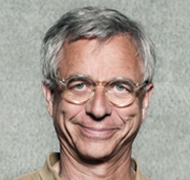 Martin Lauritzen, MD, PhD
Prof. Martin Lauritzen, a clinical and translational neurophysiologist, was one of the first to speculate about the relevance of spreading depolarizations to acute brain injury in a seminal article published in 1984 (An Acad Bras Cienc 56(4): 457-79). Today his lab studies the neurovascular and neurometabolic consequences of depolarizations in mice with genetic forms of migraine as well as the mechanisms of depolarizations and astrocytic glial waves in normal, aging, and ischemic brain. A retired department head, Martin remains a consultant at the Department of Clinical Neurophysiology at Glostrup Hospital and is chairman of Clinical Neurophysiology and Translational Neurobiology at the University of Copenhagen. He is also Editor-in-Chief of the Journal of Cerebral Blood Flow and Metabolism and the Director of the Lundbeck Foundation Initiative on Brain Barriers and Drug Delivery.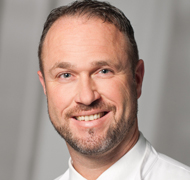 Oliver Sakowitz, MD
Oliver Sakowitz is associate professor and consultant neurosurgeon at the University of Heidelberg. He is vice-chairman of the Dept. of Neurosurgery and chaired the Section of Neurotraumatology and Intensive Care in the German Society of Neurosurgery (DGNC) from 2011-2015. His research group focuses on acute brain injury processes in neurotrauma ­­­and cerebrovascular disease. He has participated in COSBID since 2003 and studies the neurometabolism and pharmacological modulation of spreading depolarization. In order to better understand the spatiotemporal dynamics of SD in the gyrencephalic brain, porcine cranial window models have increasingly gained attention. Currently two models of intracerebral hemorrhage and permanent ischemia are used by his group to study these disease processes. In his private life Dr. Sakowitz enjoys time with his wife and 2 children as well as sports activities such as running and bicycling.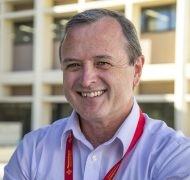 Bill Shuttleworth, PhD
Bill Shuttleworth is a Regent's Professor of Neurosciences at the University of New Mexico (UNM). His laboratory uses brain slices and animal models to identify fundamental mechanisms that underlie damaging effects of spreading depolarization, and is also studying approaches to support compromised tissues to recover from repeated episodes of spreading depolarization. His laboratory aims to help develop interventions that can be applied at late time points after acute brain injury, and which ultimately will be translatable to the clinic. He is involved in collaborative clinical studies of spreading depolarization with the Department of Neurosurgery at UNM, directs the UNM Center for Brain Recovery and Repair, and is an Associate Director for the UNM Clinical and Translational Science Center.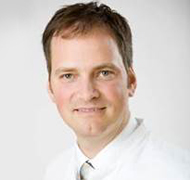 Johannes Woitzik, MD
Johannes Woitzik is associate professor and deputy director of the Department of Neurosurgery at the Charité – Universitätsmedizin Berlin. His research group focuses on translational aspects of spreading depolarization in stroke and subarachnoid hemorrhage patients. By use of different types of cerebral blood flow and brain tissue partial oxygen pressure monitoring devices, as well as the use of clinical microdialysis, his group is particularly interested in vascular coupling and metabolic impairment after spreading depolarization.
Emeritus Members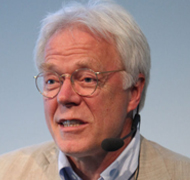 Rudolf Graf, PhD
Prof. Graf received his training as a neurobiologist at the Ruhr-University in Bochum, Germany. He worked as a post-doc in Bochum and Stanford on CNS regulation of body temperature and sleep before he moved to experimental stroke at the Max Planck Institute for Neurological Research in Cologne. He applied imaging techniques like positron emission tomography in combination with microdialysis and electrophysiology to characterize the dynamics of the ischemic penumbra. A remarkable finding was that spreading depolarizations often appeared periodically in the penumbra before they converted into terminal depolarization. Later, using real-time imaging in collaboration with Dr. Nakamura and Prof. Strong, this periodicity was explained as a recurrent cyclic propagation of depolarization waves around the ischemic core. At the same time, the first study on spreading depolarizations in malignant ischemic stroke patients launched in collaboration with Dr. Dohmen (University Hospital Cologne) and Dr. Sakowitz (University Hospital Heidelberg) found an extremely high incidence of depolarizations in these patients. Prof. Graf retired in 2013 as deputy director of the Max Planck Institute (now MPI for Metabolism Research) but continues research. Currently, he focuses on multimodal imaging of brain metabolism and of secondary brain injury associated with spreading depolarization in ischemic stroke.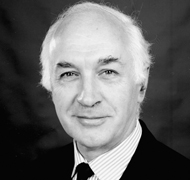 Anthony Strong, MD, PhD
Prof. Anthony Strong received his neurosurgical training at the National Hospital, Queen Square, London, and spent one year as an MRC Training Fellow in Prof. Lindsay Symon's laboratory, where he contributed to some of the early studies that characterised the ischemic penumbra. There he developed an interest in the pathogenic potential of transient increases in extracellular potassium that occurred spontaneously in the penumbra – later confirmed as ischaemic spreading depolarizations. He pursued this work as Senior Lecturer and Reader in the University of Newcastle-upon-Tyne, and then at an NHS post at the Guy's-Maudsley Neurosurgical Unit in London (later King's College Hospital), developing serial imaging methods that provided some of the first in vivo experimental image sequences of spreading depolarizations in animal models of stroke.
While maintaining clinical interests in neurovascular and skull base surgery at The Maudsley and at King's, Prof. Strong pioneered the first substantive study of spreading depolarizations in the human brain, published in 2002, which sparked the formation of COSBID. Prof. Strong retired from the clinical service in 2005 but continues to contribute to clinical research at King's, with a focus on simplification of routines for detection and analysis of depolarizations. He is gradually devoting more time to recreations, notably golf and wildlife and landscape photography.